Send InApp and Push Events to Mixpanel
Send InApp and Push Events to Mixpanel
---
Mixpanel Integration helps you pass your Insider events to Mixpanel easily. Completing this integration, you can use these events on Mixpanel without any additional implementation.
In order to configure this process, you need to:
Get your project token from Mixpanel
Add your Mixpanel project token to Insider
Track events on Mixpanel
1. Get project token from Mixpanel
Log into your Mixpanel account which you want to connect to Insider.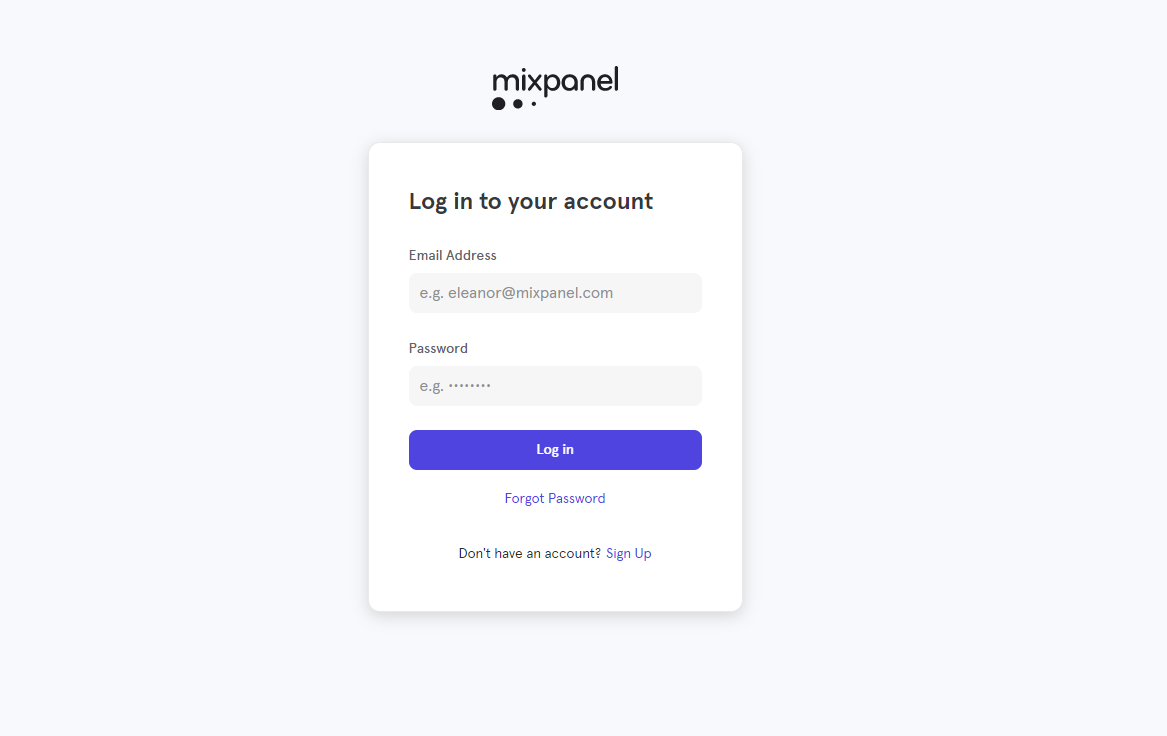 Go to Settings > Project Settings > Your Account.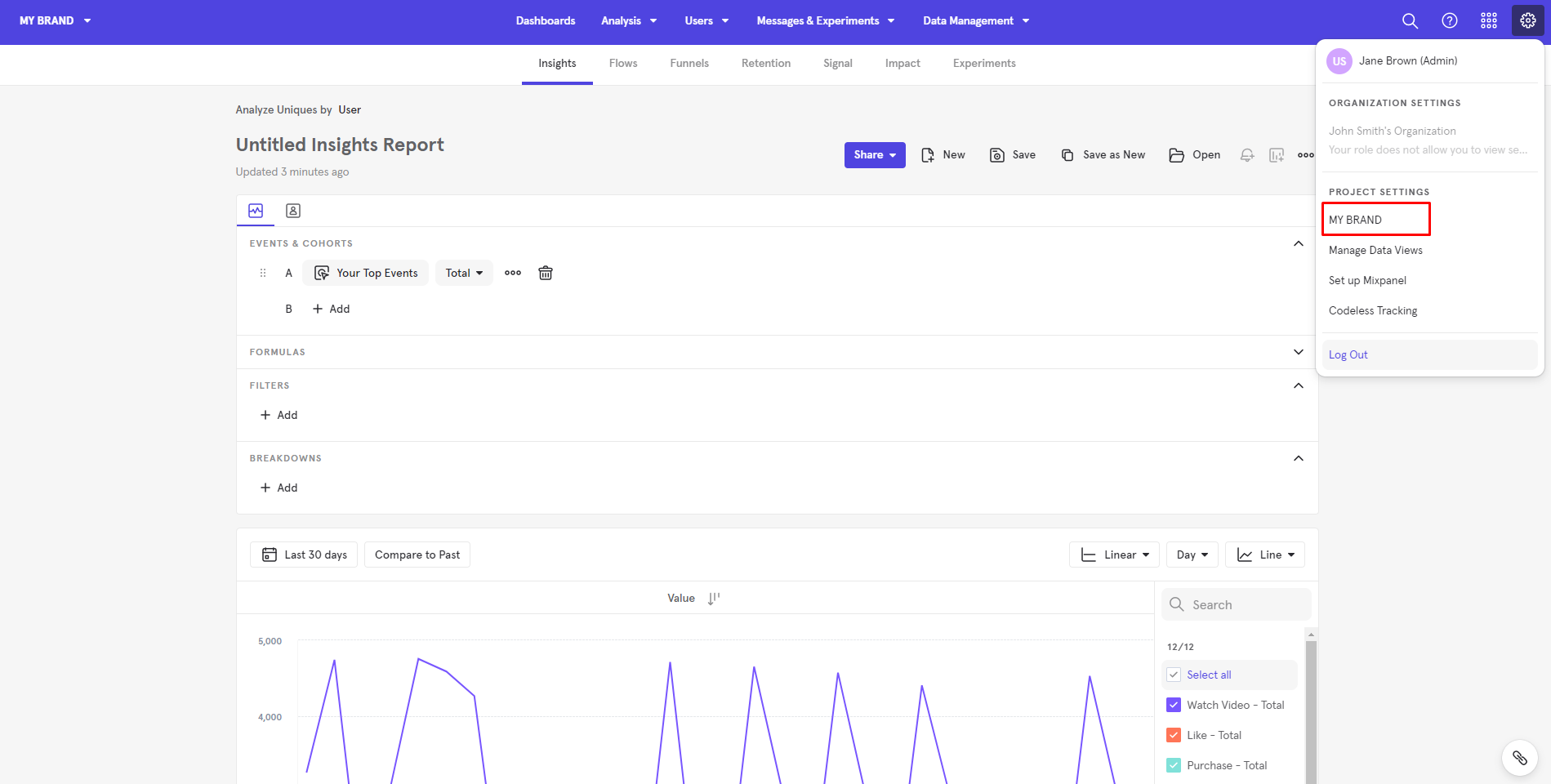 Navigate to Overview > Access Keys > Project Token and save your project token to use on Insider panel later.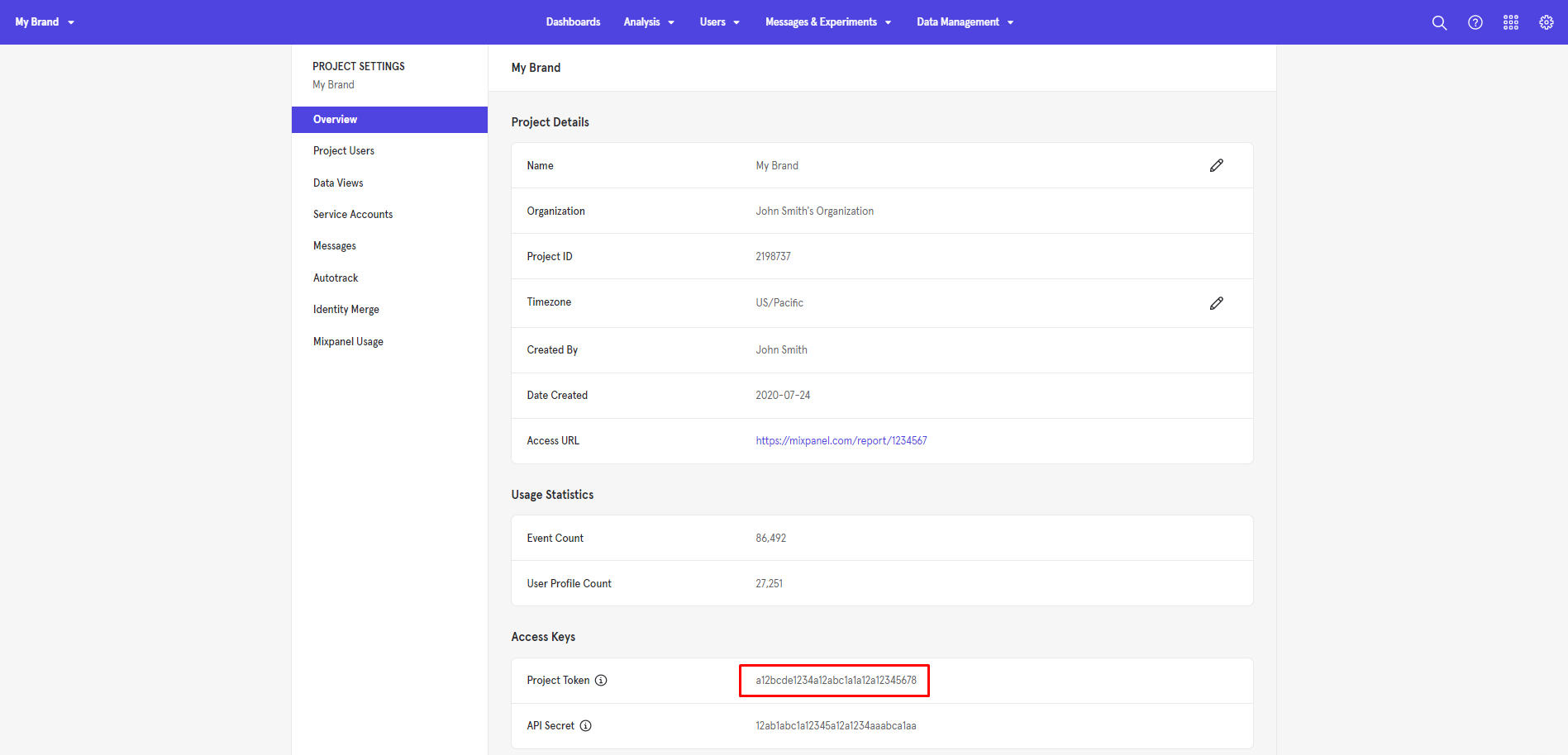 2. Add Mixpanel project token to Insider
Log into your Insider account.
Navigate to Settings > Mobile App Settings > General through your username on the right top corner.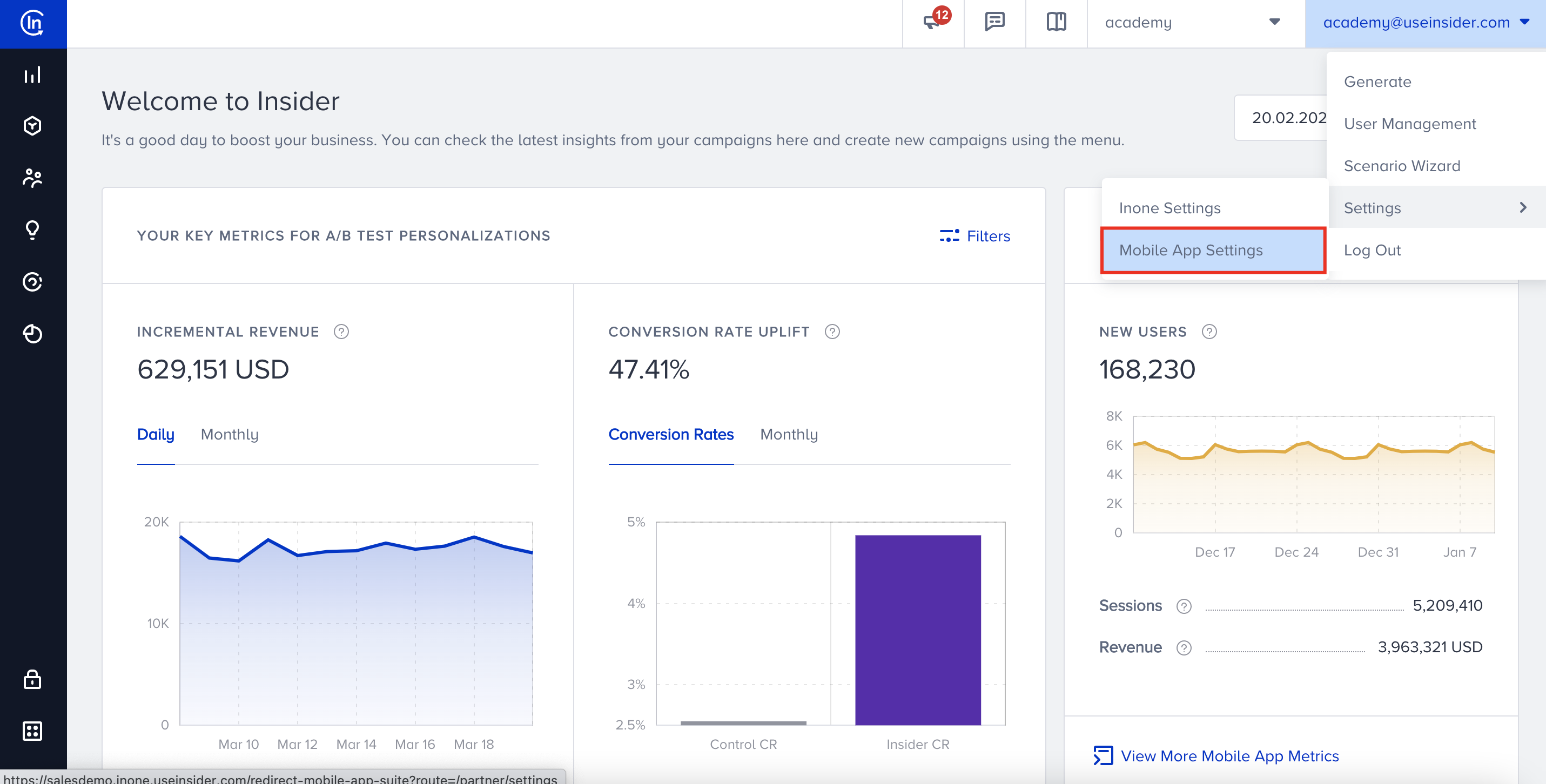 Go to General > Mixpanel Integration and add your Mixpanel Project Token.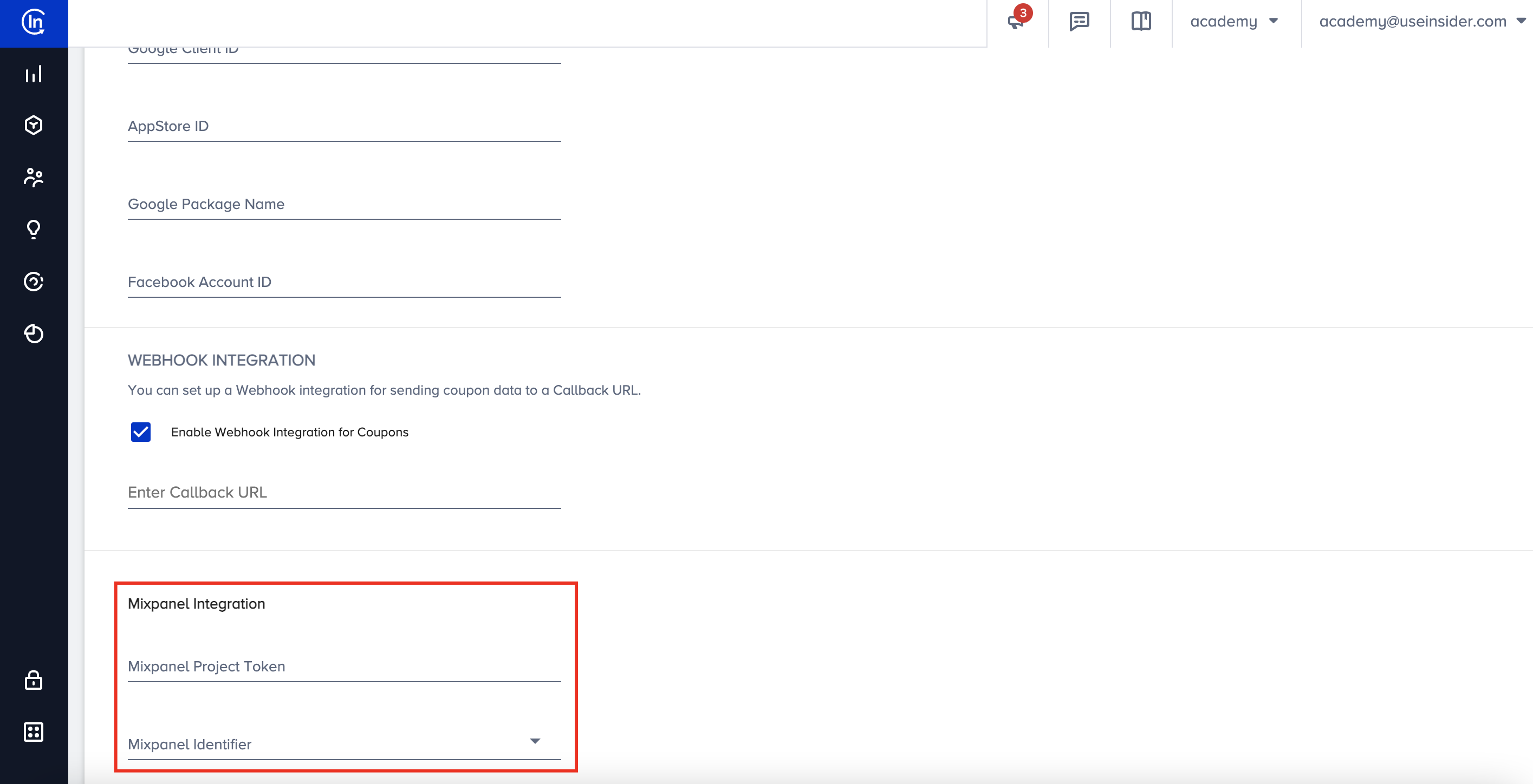 Adding your Mixpanel Project Token, select Email or Phone Number as an identifier to match your users with those on Mixpanel.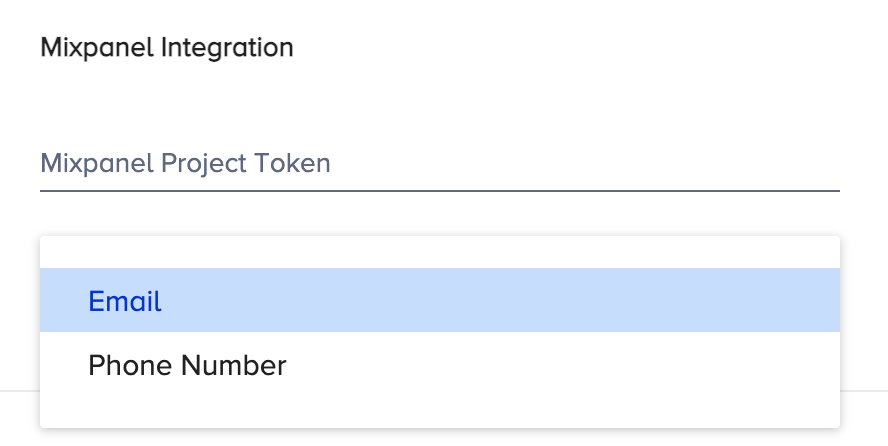 Now that you have completed your integration to send Insider Events to Mixpanel, you can track your events on Mixpanel.
3. Track events on Mixpanel
Navigate to Data Management > Live View.
You can track your InApp and push events on the Live View page along with additional data such as browser, city and country information.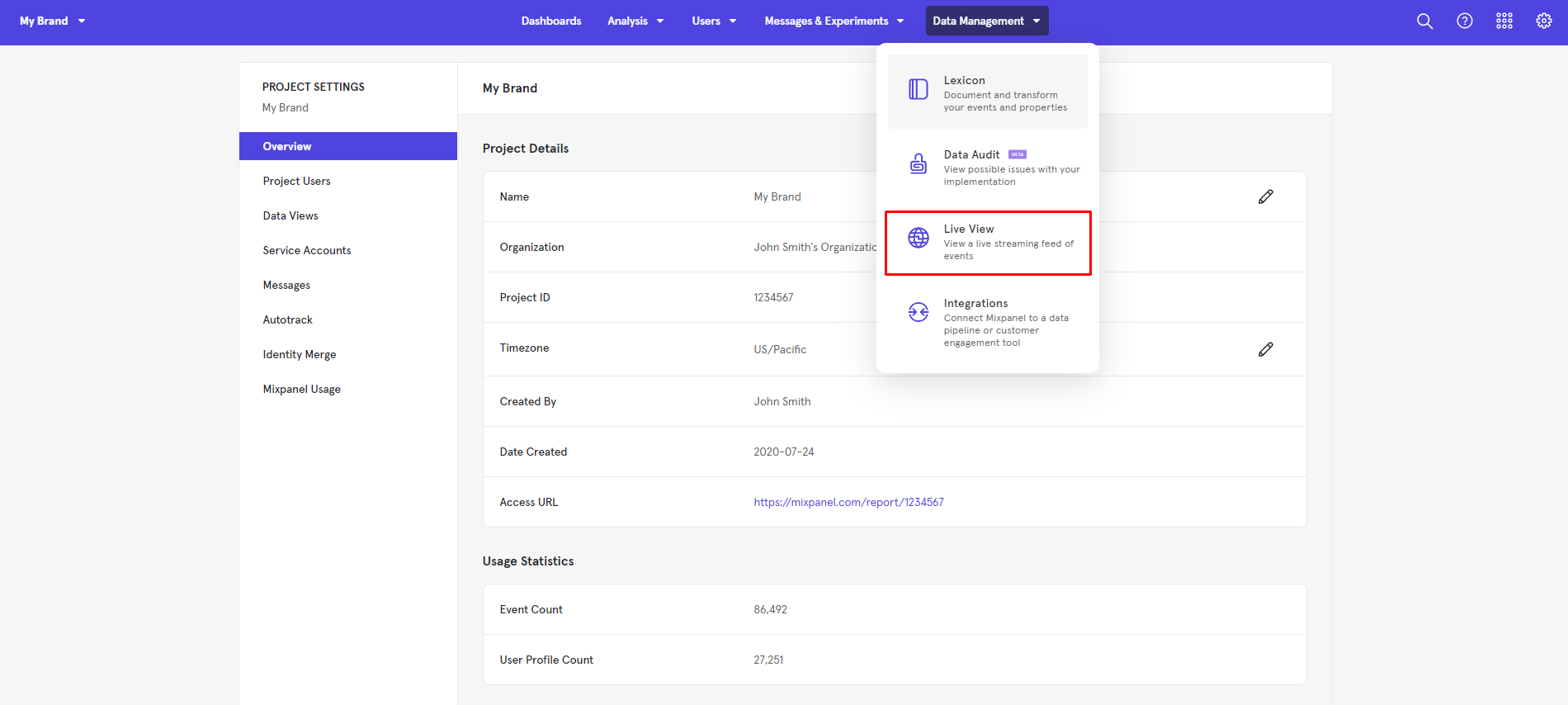 Furthermore, you can also send Mixpanel Cohorts to Insider. Read more on this integration here.
---
Was this article helpful?
---
What's Next